Perspectives from the Center for Sex & Culture by Carol Queen, PhD
This is an article reprinted from Dance Theatre Journal: Special Edition on Sex and Performance, an academic but user friendly publication by the Laban Centre in London, which Tessa Wills co-edited with Doran George in 2013. We used the festival THIS IS WHAT I WANT as a lens through which to reveal the field of the intersection between radical sexual practice and radical performance practice in the Bay Area, and our work. Read the other articles here.
I am blessed to help oversee a multi-use space in San Francisco unlike any other, the Center for Sex & Culture. We're a performance space, a sex education facility, a sex community center, and we have a library, gallery and archive. Picture one large room with open rafters, books almost up to the ceiling on three sides, with erotic art on the fourth wall, and a stage at one end; this is our basic set-up for burlesque shows, literary readings, solo performances, lectures, and symposia, though it can be morphed into many other forms: a circle for AA meetings, a series of tables for art or writing classes, pads on the floor for experiential events like live-sex classes or the Masturbate-a-Thon. [pullquote align="left"]Yes, unlike virtually any other cultural center in the world, we incorporate not only explicit art and discourse, but also live-action events as well as academic discussion about them.[/pullquote] As sexologists, erotologists and activists, a diverse understanding of, and place for, sex is central to our mission.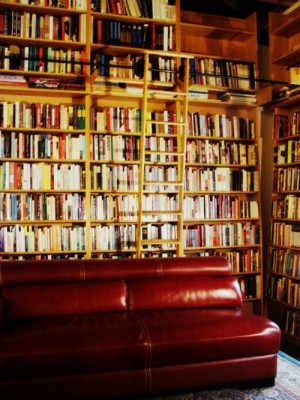 When I use the phrase "diverse understanding," I mean this: We want to create a relevant space for adults of all orientations, gender identities, and sexual interests, provided they're consensual.
[pullquote]The reality of sexual diversity — there are SO MANY WAYS people can experience desire and erotic behavior[/pullquote] — means this is by definition an aspirational goal; it's pretty impossible for a small, grassroots non-profit, even with very large ambitions, to completely cover the sex/gender/desire waterfront. Still, we try — and our overarching pansexual nature is confounding to much of our community, even in San Francisco. We are a queer organization, in a way, participating in the National Queer Arts Festival and other LGBTQQI events — but we are inclusive of heterosexual people too. We provide a home for meetings and programs for many BDSM-and-leather community organizations, while remaining just as open to non-kinky folk. We make special space for sex workers, who often, regardless of their own orientation and preferred erotic practices, make diversity of sexual experience possible for so many of their clients.
So when Tessa Wills and TT Baum brought an idea to CSC to expand the already-developed National Queer Arts Festival staple THIS IS WHAT I WANT performance series by creating an event, the This Is What [YOU] Want experience, that would allow queer sex workers to display and deploy their sexpertise, giving participants the opportunity to ask and negotiate for erotic experience — and contextualize it within a symposium of brilliant sex performance and theoretical voices — I said yes immediately.
[pullquote align="right"]This project, unlike anything I've ever known to be done, sought to situate sex workers not only as experts (in erotic experience and communication), but also privileged their abilities to perform: to wear various personae, to manifest sexual archetypes, to perform gender and identity based on the needs and wants of the client, and to engage in one of the most sophisticated forms of improv possible.[/pullquote]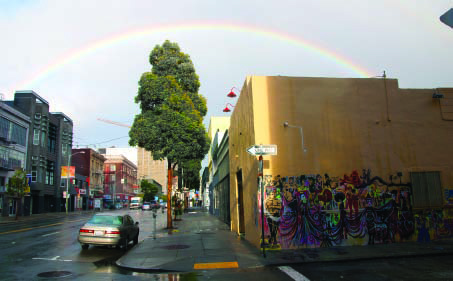 [pullquote align="left"]Interestingly, not all invited sex workers could see their way clear to participate in this performance.[/pullquote]
My own experience with sex work, especially at the Lusty Lady peep show, informed my enthusiasm. In that environment, a secret sexual confessional booth played out every day, with customers coming in and talking to us about fantasies — vastly diverse fantasies, some very common and others unusual or on the edge. Much of that experience, among the most instructive of my life about sexuality (and I say this from the vantage point of a women with a doctorate in sexology), found its way into my book Exhibitionism for the Shy and informs my sexual politics and my work to this day.
Some didn't see why they should do complicated work and be paid less than their usual fee; they did not find exploring the artistry of their work particularly attractive or intriguing. Some do not negotiate with clients over role and persona: they simply offer a range of services and have no interest in crossing any boundaries into other behaviors or presented identities. By contrast, the sex workers who wanted to do this project were already performers and/or sexual explorers. Performativity is part of their lives in a deep way — and they know it, which perhaps cannot be said of all sex workers.
This profoundly interactive performance, set to be the last night of the THIS IS WHAT I WANT series, would allow the audiences of those shows — in which artists grapple with the theme of desire — a chance to create their own performance in conjunction with one of the Chargers, the name given to the sex workers. It would also be contextualized by an earlier event — an afternoon Slow Sex Symposium (SSS). Without the Symposium, the interactive performance evening would likely still have been a brilliant experiment in bringing the art of life TO life in a bold exploration of sexuality and its many roles. With the Symposium, it became much more. It was enhanced by SSS participants' diverse perspectives for both the This Is What [YOU] Want experience's Chargers and for the audience/"clients."

[pullquote]Any activity can be done more mindfully when elements of its history and cultural circumstances are called out, and the Slow Sex Symposium was a bridge between the performances that made up the THIS IS WHAT I WANT festival and the radical performance experiment of the This Is What [YOU] Want experience.[/pullquote]
[pullquote align="right"]"Queer exit-strategies from capitalist economies of attraction and performance,"offered performers, activists, and academics whose work all complexly addresses, in varying ways, desire and erotic identity that negotiates with or denies heteronormative and traditionally hegemonic definitions of desirability.[/pullquote]
"Over the course of a day," Symposium materials stated, referencing the experiential evening event as well as the panels, "events will encourage the symposium audience to make a connection between their own desires and performance that is influenced by alternative participatory sexual-practice." Curated by Los Angeles-based London scholar and practicing performance maker Doran George, Slow Sex included  two facilitated discussions about desire.
The first, PERFORMING CRITICAL DESIRE, included the artists that presented their work in the 2012 THIS IS WHAT I WANT  festival: Jim Self, Tessa Wills, Sara Kraft, DavEnd, and Rafa Esperza were joined by SF/Berlin-based performance artist Sadie Lune.
[pullquote align="left"]On the table: the question of how their work does or doesn't connect with the legacy of alternative sexual practice.[/pullquote]
Reflecting also upon the influences on queer perspectives in their work more generally, each participant addressed their artmaking; not surprisingly, given that the entire festival was coded as a queer event, the queer arts movement had been especially relevant, and the (more inchoate) movement/s engaging with radical sex, explicit performance, and other cultural manifestations of alternative sexual practice weren't part of everyone's inspiration or experience.
The second panel, PRACTICING RADICAL PLEASURE, included me (Carol Queen) in conversation with author and psychotherapist Dossie Easton and filmmaker and sex teacher Joseph Kramer (Xandra Ibarra, "La Chica Boom," was also booked on this panel but was kept away by family issues). We focused on the history and goals of the alternative sexual practice movement, including its work to structure desire in a way that resists conventional models of attraction and play.
With its richly diverse cultural make-up and distinct history of sex and gender movements, San Francisco has historically been home to one of the strongest radical pleasure communities in the world, and each of the panelists has either influenced or been directly involved in the world of performance, giving this discussion a special focus on the unique relationship between experimental sexual practice and art.
I especially wanted to use this forum to call out the history that many on the previous panel had not engaged with.
Tessa Wills has asked me questions about the entire project in retrospect that seem valuable to consider in conclusion. "Is there anything you've seen historically which relates to this work either in San Francisco or elsewhere in terms of crossover (sex/performance) pieces?"
Certainly San Francisco, in particular, has been a fruitful city for artwork and performance which relates to sexuality, and the This Is What [YOU] Want experience was not unique in terms of incorporating possibly-explicit sexuality (nor the Slow Sex Symposia unique in exploring these issues cerebrally): but I know of nothing at all that has ever approached the mix of interactivity, improvisation, sex-worker-as-artist, and explicit acknowledgement of sex as a potentially supply-and-demand, negotiably acquirable, force or commodity which the TIW[Y]W piece explored.
[pullquote]"What's the most interesting thing about this piece for you?" Tessa asked. In my view, it is the way sex workers are acknowledged not just for their erotic expertise — that is notable, but not truly surprising — but also as performers who bring a kind of artistic practice into their work experiences on a regular basis.[/pullquote]
It's also quite notable to me that not all sex workers experience themselves this way, and as a sexologist, I am intrigued by what the differences are likely to be between sex workers who can see their work in these terms and those who cannot.
Finally, Tessa wonders, "What do you think could be interesting about the piece in other cities or contexts?" As I've told her and her team since they brought the idea for this project to the Center for Sex & Culture, I find this a radically educational, mind-expanding, and artistically beautiful project. It takes dual despisals (poet Muriel Rukeyser's term) — queer desires, and sex work — and taps them together till they link, like a stage magician joins two separate rings. Each sheds an unexpected light upon the other, and I certainly believe that any city with an alternative (especially queer-identified) performance culture and a population of politically and culturally engaged, or alt-identified, sex workers might host a version of this project.
[pullquote align="right"]I am more intrigued by the question of whether this sort of project would break, or only morph, if it were not queer-specific.[/pullquote]
Would any thoughtful audience find value and transformative lived-art experience in, say, a heterosexual-inclusive TIW[Y]W — or would inculcated notions of sex and desire/desirability skew the results of this fascinating cultural enquiry? I hope at some point we have the opportunity to find out.
Carol Queen
Republished with permission. Originally published in George, Doran, Hargreaves, Martin, Shaw, Thom and Wills, Tessa eds. Dance Theatre Journal 25.2. London: Laban, 2013. Print.